If you live in Boston or are visiting the city in the fall, here are Johnson & Rohan's Top 10 Fall Day Trips!
# 10  Russell Orchards, Ipswich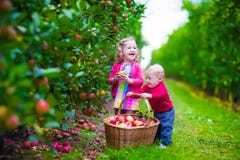 Apple picking can begin as early as late August and last through October, but it all depends on the weather, the crop yield, and the amount of pickers who come. With ten varieties of pick-your-own apples that open and close as they ripen and then get picked out. Check out their website for the varieties currently available and go have some family fun!
#9  Plymouth Plantation Living Museum Day Trip From Boston
Book via Viator.com and a motorcoach will take you out of Boston for an eight-hour pilgrimage to Plymouth, Massachusetts, the historic home of the Pilgrims. You'll be on your own to explore Plimoth Plantation, Plymouth's waterfront, Plymouth Rock, Mayflower II and other historic sites. Monday, Wednesday and Friday departures are available through late October. 
Salem, Massachusetts, is just 25 miles north of Boston, and the spooky city where the Salem Witch Trials took place in 1692 is easily accessible via car or MBTA trains, or book a spot on a Salem-bound bus tour direct via Viator. October is a particularly good time to visit Salem–in addition to the town's normal host of bewitching attractions, you'll find a full calendar of Haunted Happenings.
You've probably heard of Stonehenge–that mysterious collection of megaliths (big rocks) over in the old England. But did you know that New England has its own Stonehenge in Salem, New Hampshire, just a 40-minute drive from Boston? Fall is the perfect season for a day trip to this mysterious attraction.
#6  Walden Pond
Walden Pond covers 62 acres, but it's really much larger than that. Few bodies of water have celebrity status to rival that of this serene pool in Concord, Massachusetts. 19th-century writer Henry David Thoreau is, of course, responsible for turning the pretty pond into an icon. See photos and learn how you can visit this scenic spot in the fall. It's just a 35-minute car trip from Boston in Concord, Massachusetts.
New England's oldest and largest cornfield maze is the 8-acre Mega Maze at Davis' Farmland in Sterling, Massachusetts. Leave Boston behind for a scenic hour and 10-minute drive to this challenging, larger than life puzzle, where you can "get lost" for a while this fall and have loads of fun in the process.
Old Sturbridge Village is a 200-acre time machine that transports visitors to the early 1800s. Within moments of setting foot inside the complex of historic buildings populated with authentically costumed "interpreters," you can't help but feel immersed in yesteryear. Old Sturbridge Village is the Northeast's largest living history museum, a place where the routines and rituals of a 19th-century New England community play out day after day, season after season. Autumn is harvest season at Old Sturbridge Village, a fascinating and picturesque time for a visit. It's an easy day trip destination from Boston, located just over an hour's drive from the city.
Just over a two-hour drive from Boston in Moultonborough, New Hampshire, you'll be stunned by the fall views from Castle in the Clouds, the spectacular, 5,500-acre estate built by eccentric industrialist Thomas Plant in 1914. Pause and hike to a waterfall on your drive up to this mountaintop abode, and, after your castle tour, linger over lunch or snacks and drinks at the Castle Cafe in the Carriage House.
#2  The Head of the Charles Regatta
With more than 55 exciting events involving almost 2,000 boats over the 2-day period, there's plenty to watch. With over 300,000 visitors expected, this is one of Boston's most popular events. Otherwise, it's simply a perfect excuse to be outside enjoying the October weather. The 3-mile race starts at Boston University's DeWolfe Boathouse near the BU bridge and finishes just past the Eliot Bridge by the Artesani Playground in Brighton.
In the fall of 1818 there were 20 United States.  That September the Topsfield Fair first opened its doors to the public.  The tradition lives on with America's Oldest Fair.  Held this year from September 29th– October 7th, enjoy craft fairs, swine races, The Village People, rides, arcade games, cotton candy and more.  I grew up waiting for the Fair like it was Christmas. Bring your kids and their friends!